As with many mums these days, if I'm not running after the kids or doing household chores, I'm online.  Whilst social media can be a great waster of time, it's also a great way to find out more about what's happening around me.  Cos, let's face it, these days if it's not on social media it didn't happen 😛
I've been lucky enough to meet many members from the talented mum & dads club.  Some in real life, but most in the online world.  In the Business Hot-Seat series, I hope to introduce you to some of these innovative and talented people.
P.S If you'd like to be featured in our Business Hot-Seat series, I'd love to hear from you! 🙂 Just PM me via Facebook or email me at hotseat@imnotsupermum.com & tell me a little bit about yourself and your business.
---
So, today in the hot-seat we have the uber talented Keren from KP Designs.  From Wall Art Prints to Pregnancy & Baby Milestone Cards, to any graphic design requirements, Keren is your lady. She's a wife, mum, painter, designer & craft maker, but I'll let her tell you more about herself 🙂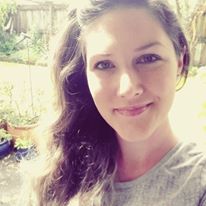 Current Location: Hamilton, New Zealand
Number of Kids: 1 toddler (and #2 currently growing in my belly)
So tell me more about KP Designs and how the idea came about?
The idea came about as I was struggling to come to terms with needing to go back to work after my son was born (it was a financial decision we had to make). And I was finding it really hard to come to terms with 1.) having to stop breast feeding my then 6month old, and 2.) leaving him with a stranger (that would spend more time with him than me!).
So out came the idea of KP designs. I had already started it before my son was born, but it was more a place for me to share my artworks and designs, rather than a page to sell. But my husband and I agreed that I could give it a go full time! And as things go at the beginning, it was slow going – and still is some weeks. But after a few months orders picked up and KP designs was running, and helping to pay the bills.
What were you doing before KP Designs?
Before KP designs I was working full time as the Senior Graphic Designer at a printery here in Hamilton. I worked there fresh out of high school, and rather than study, I worked under the senior designers and built up my skills. What I loved most about that was seeing my designs printed and being able to hand them over personally to the customer.
How do you manage juggling being a Mum & running a business?
To be honest it's pretty hard some days! (especially being pregnant as well!) My natural response when things get tough is to crawl into bed and not think about it haha. But you can't do that with a toddler! I manage by trying to be as organised as I can, which I do by writing lists, planning tea ahead of time, making sure I'm on top of my emails and messgaes and making sure I still plan fun things for me and my toddler to do together – otherwise I feel unbalanced. But being honest – some days are a total mess, and we have takeways for tea and the house is a mess!
What is your advice to anyone starting up a business for the first time?
Go for it! Do more research then I did haha. Look into how it will work, finacially, family wise and are you ready for the commitment.
What are your top 3 favourite products that KP Designs have produced?
I would say my top product as such would have to be my Hand illustrations – not a product per say, but it's always an order I enjoy finishing. Next would be my Milestone Cards, then my Gold Foil Prints (so shiny!)
If you had a super power, what would it be?
I would be like that kid that draws with chalk and it all comes to life! I think that would be pretty epic! (and useful haha)
Vanilla or Chocolate? Def Chocolate!
Biscuit/Cookies or Cake? All of them? Silly question really..I am pregnant hahaha)
Check out Keren's work on Facebook or Instagram.  If you'd like to win your very own print from KP Design, here's what you need to know.
To enter, make sure you:
1.  Follow I'm NOT SuperMum
2.  Follow KP Designs
3.  Like the post that brought you here.
4.  Sharing is caring remember 😉
5.  Enter below in the dango form ->
Competition will run from 7pm 1/03/2016 to 11pm 6/3/2016.
Other competition T&Cs can be found on the entry form below.
>>>>>>  The WINNER has been announced!!
Comments
comments