As with many mums these days, if I'm not running after the kids or doing household chores, I'm online. Whilst social media can be a great waster of time, it's also a great way to find out more about what's happening around me. Cos, let's face it, these days if it's not on social media it didn't happen 😛
I've been lucky enough to meet many members from the talented mum & dads club. Some in real life, but most in the online world. In the Business Hot-Seat series, I hope to introduce you to some of these innovative and talented people.
P.S If you'd like to be featured in our Business Hot-Seat series, I'd love to hear from you! 🙂 Just PM me via Facebook or email me at hotseat@imnotsupermum.com & tell me a little bit about yourself and your business.
---
Being Nelson's original eco-friendly family store, The Ecomoon Collective supports parents through their baby journey.  Not only do the The Ecomoon Collective provide an educated service with products they have researched and used, they offer Empower Birth Antenatal classes & have a dedicated community space for local parents to feed, change baby or even just have a cuppa!  From what initially started because she couldn't find any info on cloth nappies, Prue wears many many hats in her daily life, but I'll let her tell you more 🙂
Current Location: 26 Gloucester Street, Nelson, NZ
Number of Kids: 3
So tell me more about Ecomoon and how the idea came about?
I originally was JAKOnappies and More, this was born at the time of my second child (2007) when I wanted to try cloth nappies, but there was no info available and didn't know where to begin. So typical kiwi – I decided to give it a go myself. Shortly after this 2008 I met Keela, who was running Ecomoon. We decided that instead of working in competition with each other in Nelson, we are stronger together and this was the birth of The Ecomoon Collective. Keela has since moved on (to chch) so my husband and I have been the sole owner of The Ecomoon Collective since 2015.
What were you doing before Ecomoon?
I am still doing what I was before! I work as an Environmental Health and Safety Co-Ordinator, and are also an Auditor for a nationwide company. I am also a Childbirth Educator and this is my passion! I run Empower Birth Classes from The Ecomoon Collective.
How do you manage juggling being a Mum & running a business?
Try not to drop the balls! Sometimes you have to step back and say I can't be everything. Sometimes you feel like a "bad mum" because you have focused on the business, and then you feel like a "bad business" because it has gone on the back burner because of kids/family. Family is vital to me, although the business would hopefully provide income, family are what matters. I am blessed that the business allowed me to have my children with me for extended times, and the business I work for is incredibly supportive. Also Mr Ecomoon just picks up the load when needed, and my amazing Mum comes and stays with us for the school holidays.  Without them, the juggle simply would be impossible.
What is your advice to anyone starting up a business for the first time?
Do your homework. I see so many mums starting small craft businesses on facebook all the time, and worry for them! Many don't realise the implications of IRD etc, and then there is copyrights, trademarks….the list goes on. If you seriously wish to pursue it as a career/income I would thoroughly suggest going to a business course, and really finding out what the costs are, including compliance with IRD.
What are your top 3 favourite products that Ecomoon has produced/retails?
Can't specify one – but I LOVE all the WAHM's products that we support. We showcase/retail work at home parent's products from around Nelson and NZ. We couldn't be prouder of these products
Our wide range of Modern Cloth Nappies and Accessories, our foundation lines
Beautiful hammocks and baby slings
If you had a super power, what would it be?
The ability to clone myself. You know like when the GST needs to be finished, someone needs help with homework, tea needs cooking, and the phone is also going – would be great to send 3 helpers out to do the others, and I could sit and read with my little one!
Vanilla or Chocolate?  Chocolate
Biscuit/Cookies or Cake? Cookies
---
The Ecomoon Collective can be found on Facebook or Instagram.  The Ecomoon Collective have been VERY generous, and today we have THREE prizes up for grabs! 3 Winners!!
Prize Pack 1: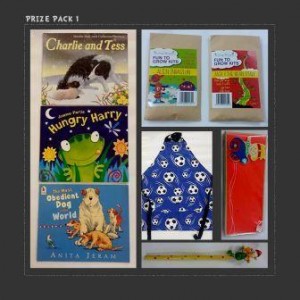 3x Children's Books – Charlie and Tess, Hungry Harry, The Most Obedient Dog in the World
Fun to Grow Seed Kits – Alien Invasion, Jack & the Beanstalk
Soccer Print Children's Apron
Wooden name block with stickers
Pencil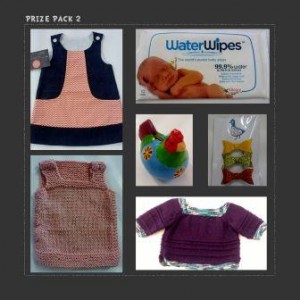 Prize Pack 2:
3-6 months pocket pinny dress
3-6 months pink vest
1 year purple hand knitted jersey
Hair clips pack
Hen money box
Water wipes
Prize Pack 3: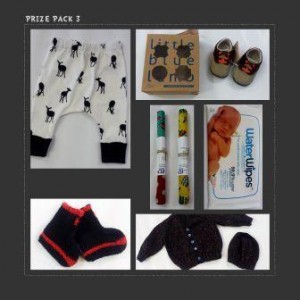 0-3 months Deer leggings
3-6 months booties
6-12 months cardi and hat set
6-12 months first walker shoes
2 x food wraps
Water wipes
To enter, make sure you:
1.  Follow I'm NOT SuperMum on Facebook
2.  Follow The Ecomoon Collective on Facebook
3.  Like & Comment, with which prize you would prefer, on the post that brought you here.
4.  Sharing is caring remember 😉
5.  Enter below in the dango form ->
Competition will run from 7pm 5/04/2016 to 11pm 10/04/2016.
Other competition T&Cs can be found on the entry form below.  Entry is deemed acceptance of all terms & conditions stated. E&OE.
>>>>>>  The WINNER has been announced!!
Comments
comments