My DH has never really been one to have a sweet tooth. He's the sort that could take it or leave it when it came to chocolate, or would choose crackers & tomatoes as a snack over anything sweet. I guess when they say opposites attract, they really mean it in our case 😛 I mean really, who can say no to chocolate?!
There are, however, two desserts he will never step away from – brandy snaps (which aren't my favourite 😛) and trifle. In particular, his mum's trifle with lashings of cream & custard and pineapple.  This dessert we agree on.  Unfortunately, with both our kids needing to watch their dairy/lactose intake and his nephew needing to be dairy & egg free, trifle has been excluded from the Christmas menu for a few years now.
So this year I decided to spend some time experimenting in the kitchen, to see if I could come up with a replica that would keep all parties happy.
For this Dairy Free, Egg Free Peach & Blueberry trifle, I've used coconut cream as a cream substitute and changed up the standard sponge cake for a dairy free, egg free version.  If you were wanting to make it gluten free as well, you can substitute gluten free flour for standard flour in the cake & it works just as well 🙂  Unfortunately, in New Zealand I wasn't able to find a ready made dairy free & egg free cake or cake mix, so had to resort to baking my own.  If you're just gluten free, there are now plenty of gluten free mixes on the market that are great 🙂
Anyway, for this Dairy Free, Egg Free Peach & Blueberry Trifle, you will need:
Ingredients:
200ml coconut cream **
1 teaspoon cornflour
3 teaspoons icing sugar
1 tin peach slices, drained
blueberries
Method:
Place carton of coconut cream into fridge to cool overnight – or at least for 2 hours.
Bake one dairy free, egg free Lemon Cake.  Once cooled, crumble into smaller pieces.
Whisk cooled coconut cream, adding cornflour & icing sugar half a teaspoon at a time whilst whisking.
Whisk coconut cream mixture until it forms peaks.  This took about 4-5 minutes in my stand mixer.
Layer the trifle – starting with cake, then cream, then fruit.  Repeat until all ingredients are finished, leaving some blueberries for decorating, making sure you end on a layer of cream.
Decorate with blueberries.
Enjoy! 🙂
** 200ml coconut cream will give you enough cream for 2 layers in approximately 6-7 mini trifles like I've done.  If you're doing one big trifle, you will require more coconut cream.  Just be sure to increase the cornflour and icing sugar as well 🙂
If by any remote chance this isn't finished on the day, it should keep in the fridge for a day or 2.  It's also great for breakfast.. just sayin' 😜
I'd love to know if you try this, or are going to try this, so feel free to leave me a comment 😀
—-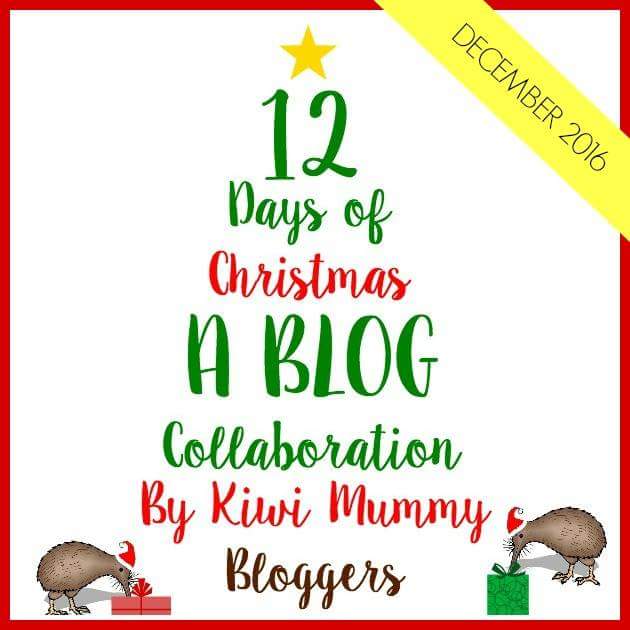 This Christmas I've joined up with 12 other awesome Kiwi Mummy Bloggers to bring you the 12 Days of Christmas Blog Collaboration.
I'm lucky last on the 12th Day, and if you've missed Day 11 then pop on over to www.picnicsandplaydough.com for a great post on 10 ways to make Christmas magical for babies & toddlers.
If you've missed any other days, then head over to my Facebook page here I've posted them all or to www.teacherbytrademotherbynature.com where Teacher by trade Mother by nature will be bringing all these awesome posts together.
All the best for the Holiday Season. Have fun & stay safe xx
Comments
comments